Post by stormyskies on Sept 21, 2011 14:31:57 GMT
LPS Stud is a small family stud in the North East of England committed to breeding quality coloureds. Both stallions are homozygous so quality is not compromised for colour and both boys have prolific showing records, including HOYS and the RIHS.
Nominations currently being taken for 2014
In 2014 we are very pleased to be standing the following stallions:
Turbo HH
14.2hh traditional stallion
Homozygous so all foals are guaranteed to be coloured
Storm, as he is known at home, is a lovely example of a true gypsy cob. Bred by Hannibal Harker he has an abundance of feather, 10 inches of good flat bone, a beautifully shaped head, good length of rein and fabulous paces. His temperament is second to none and is so well behaved he can cover on the morning and go to a show on the afternoon. He hacks out with mares, loves to jump and has started to do dressage.
He has produced some fabulous foals to a wide range of mares.
His traditional yearling daughter, LPS Stormchaser who we have retained, gained a first premium in her young stock evaluation and won her CHAPS final at the champs, giving her the title of CHAPS TRADITIONAL YEARLING HORSE OF THE YEAR.
His minimally marked filly out of a TB mare has been shown lightly and has won several sport horse classes.
He has had tremendous results in the ring.
As a 3 year old he won numerous classes and culminated in winning his 3 yr old final class at the CHAPS Champs and was the only traditional placed in the championship.
In his novice year under saddle he won many classes and was 5th in his HOYS qualifier at the Royal Highland.
In 2011 he went to Appleton Grange to be shown by James Hunton. He has had an impressive year-
CHAPS NE Regional - he won both his in hand and ridden classes. Was reserve in hand champion and was overall supreme ridden champion.
CHAPS N Regional - he won his ridden class and was reserve champion.
BSPA NORTHERN STAR - won both his classes and was reserve in hand champion
Derbyshire Festival of Showing - 3rd out of 40 in his hoys qualifier
East of England - 2nd in his hoys qualifier
Lincoln County - 3rd in his hoys qualifier
Royal Highland - 1st QUALIFIED HOYS 2011 AND WAS RESERVE CHAMPION.
North of England - Wood Family Supreme Ridden Coloured - RESERVE CHAMPION
Royal International Horse Show - 4th
HOYS - 8th
In 2012 he only did a handful of shows due to busy stud duties
BSPS winter champs HOYS qual 3rd
CHAPS NE Regional 1st in hand, 1st ridden, reserve supreme champion
Royal Highland HOYS qual 4th
Lincoln County HOYS qual 4th
East of England HOYS qual 4th
North of England HOYS qual 1st ;D
Area 3a 1st, reserve champion and qual RIHS.
He came 10th at HOYS. We didn't make the long trip to the RIHS this year.
He has 100% fertility rate so far.
And now for the pics!!!!!!!
Qualifying for HOYS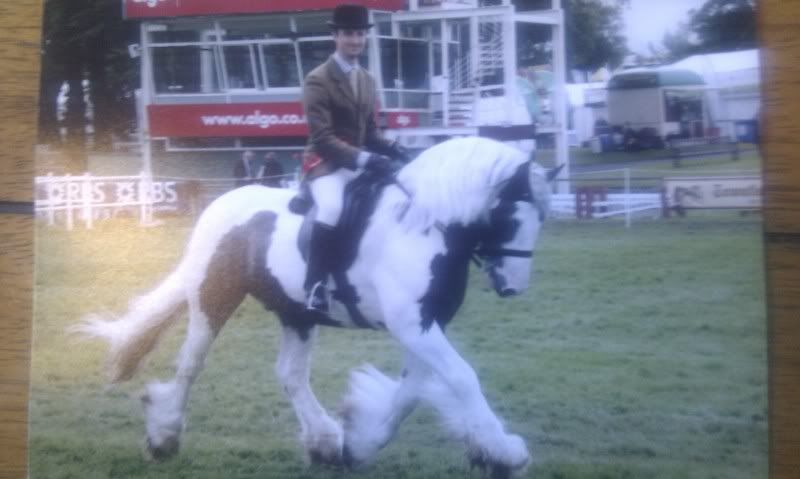 At the RIHS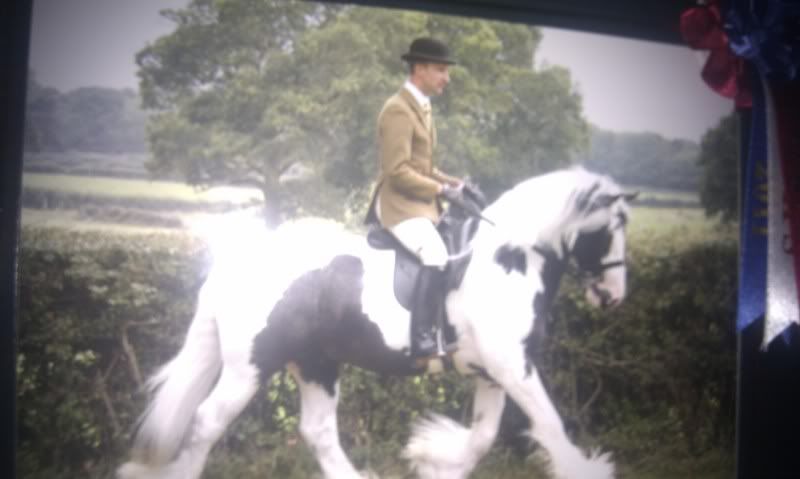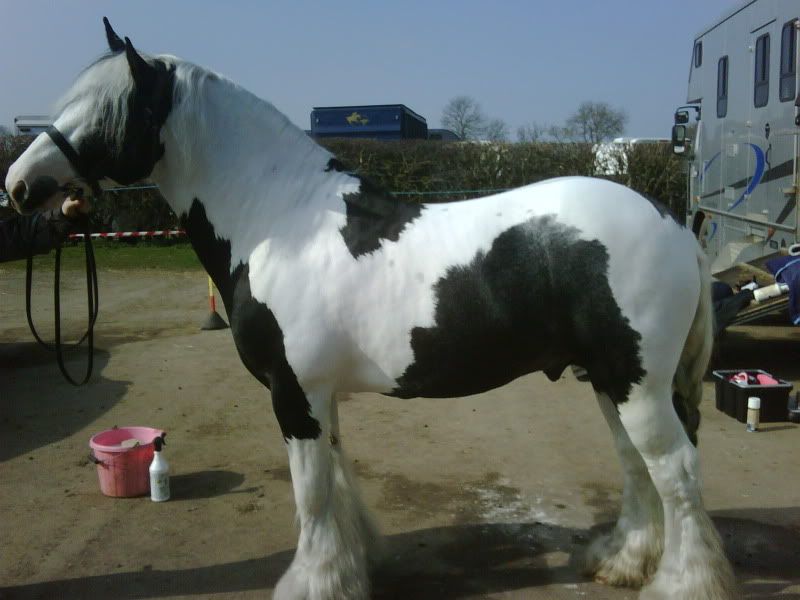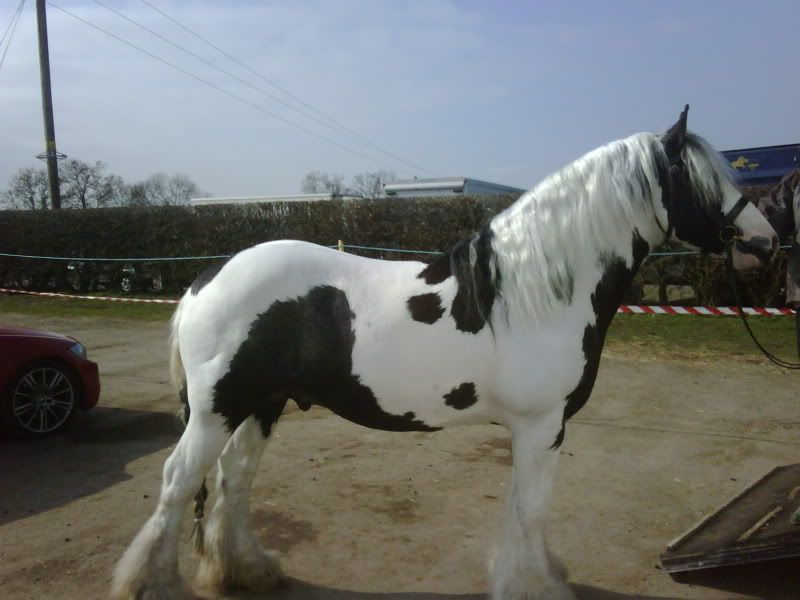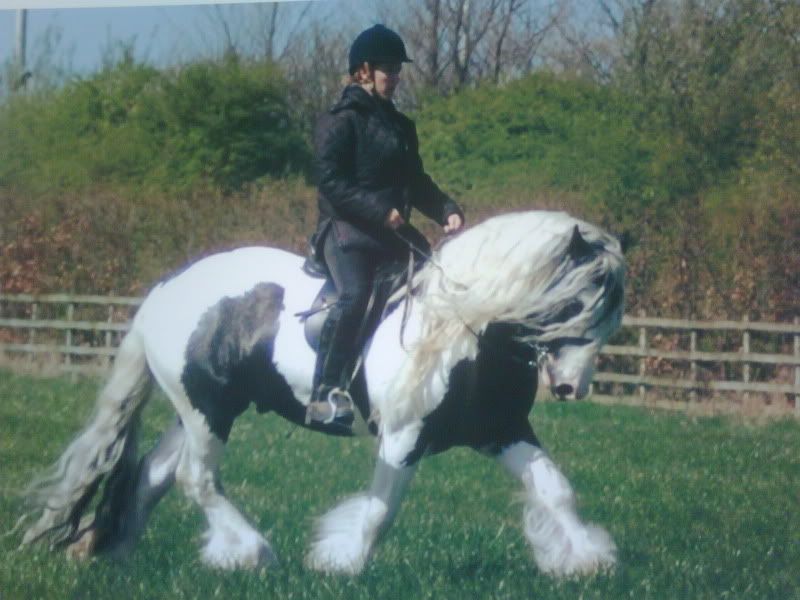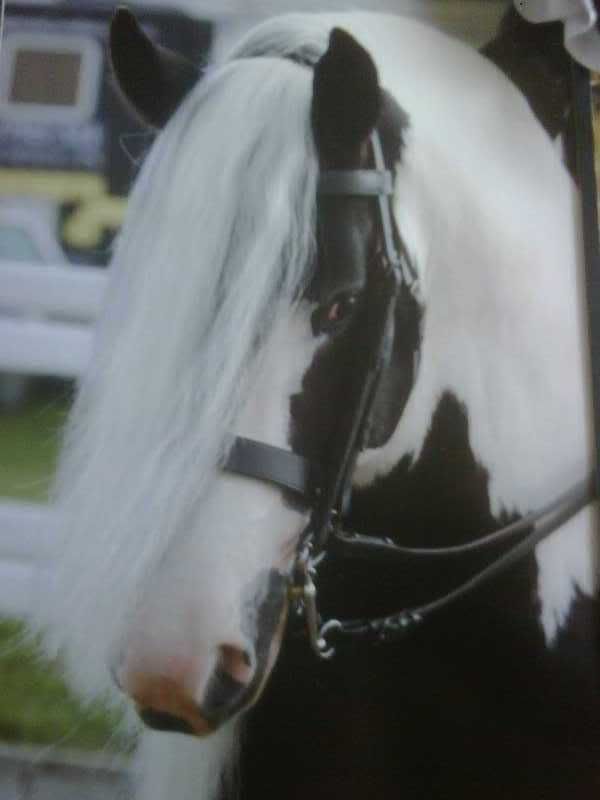 His traditional daughter as a foal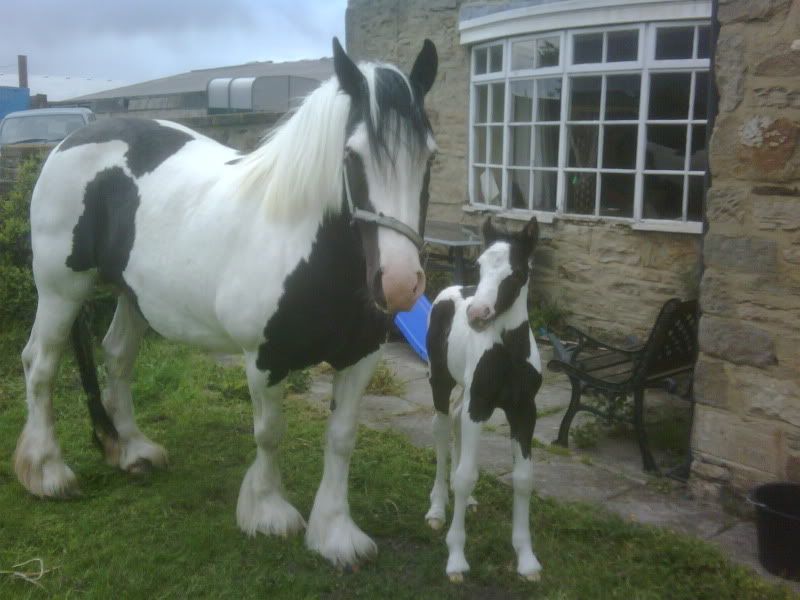 As a yearling credit to equinational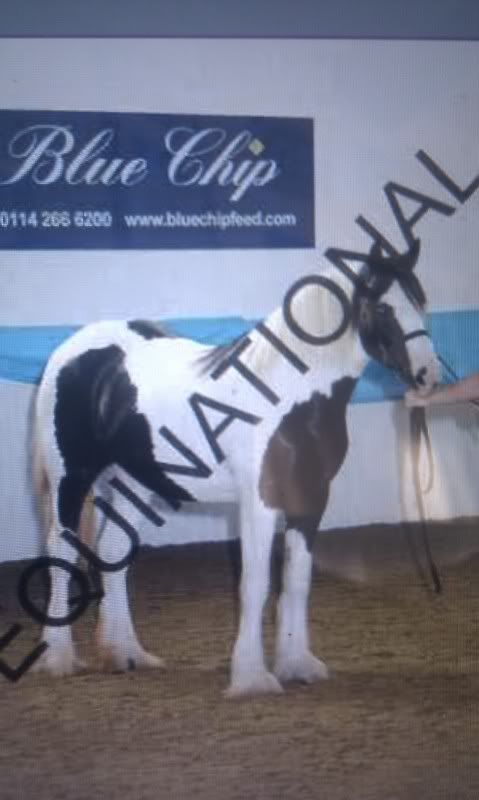 He has had 2 fillies out of the same tb mare
2010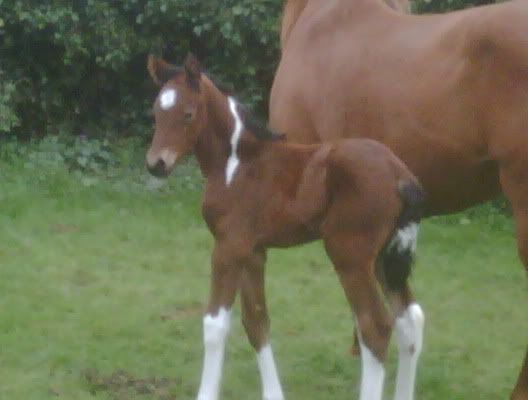 2011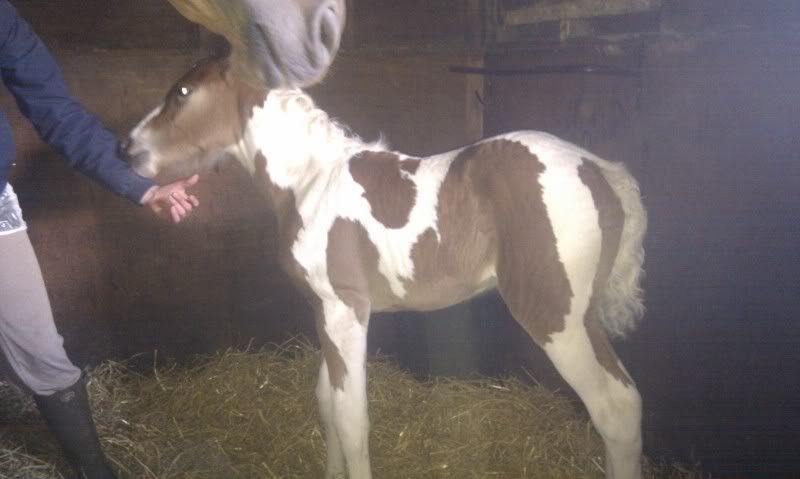 Colt out of a warmblood mare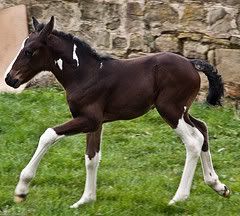 2011 colt out of welsh c mare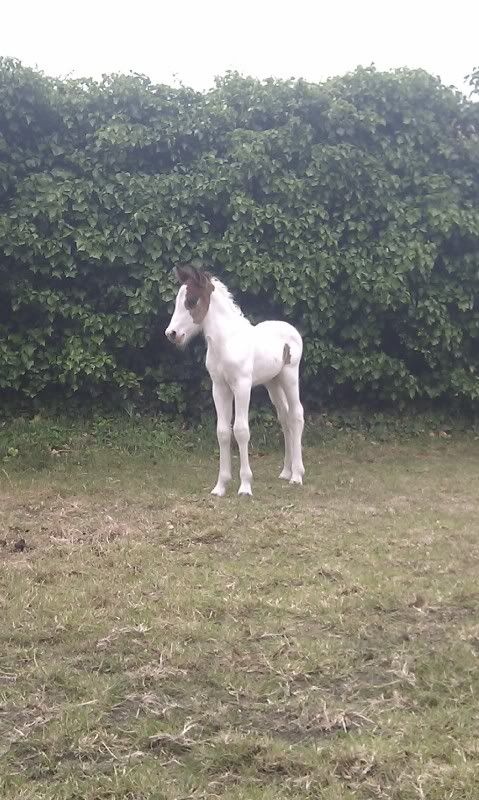 Sam Miguel
13.3hh traditional stallion
Homozygous so colour guaranteed.
Sam is a recent and exciting purchase by the stud. He is a real compact stamp of a little cob and moves like no other traditional I have seen! He really moves from the shoulder!
Sam has many successes in the ring with Anna Francis. He wasn't backed until he was 8 but took to it well.
2009
Qualified HOYS And RIHS
Reserve supreme Sibton Show
Bspa championship show -in hand results 1st & Champ Graded Stallion, Champion Coldblood inhand pony, Supreme Champion Coldblood, Supreme champion overall best in show. Ridden results - 2nd & res champ trad pony ridden final, Reserve champion ridden coldblood pony 
Sam has qualified for the RIHS every year since.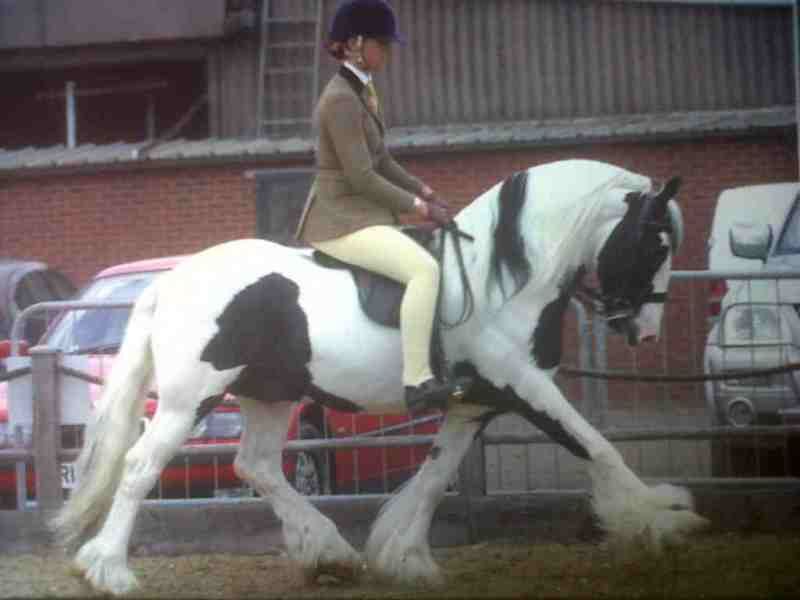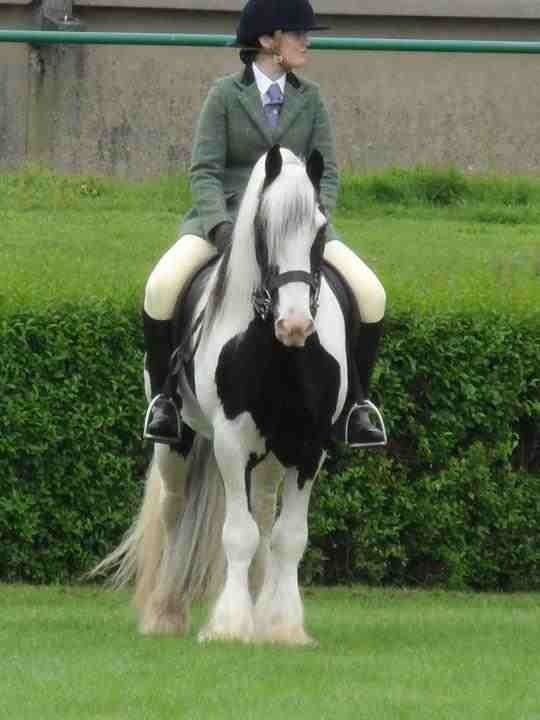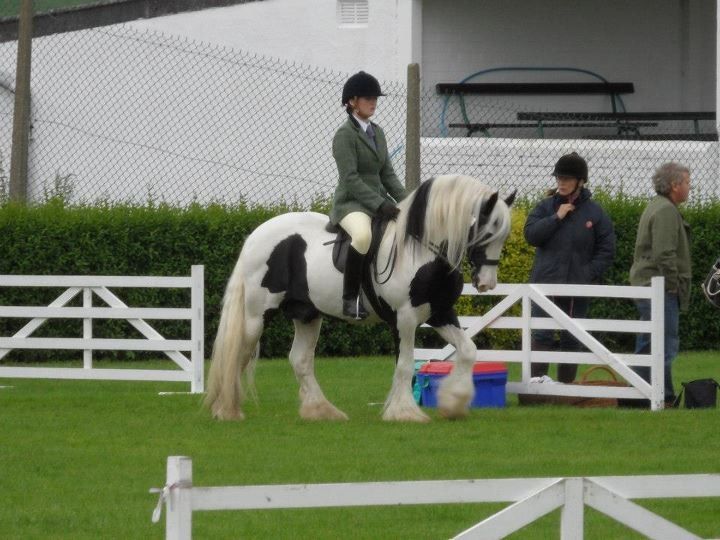 Both our boys have exceptional temperaments, are dual graded with bspa and chaps and are very versatile ponies.
Both are available for natural covering and be available AI fresh and chilled
Contact turbohh@hotmail.co.uk
LPS Stud 07801965088
Louise Shepherd